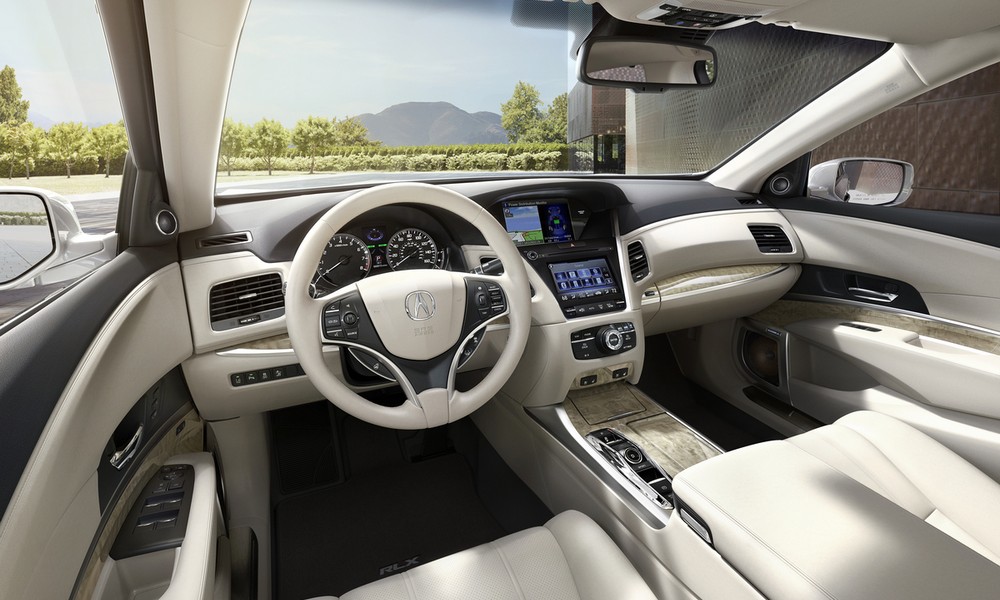 The Tischer Acura team wants you to love your ride, and with the latest infotainment features from Acura, your ride will be as entertaining as it is precise, powerful, and exciting. When it comes to infotainment, the cutting-edge 2018 Acura RLX focuses on both quality and quantity.
1) Enjoy highest quality sound from Krell® Industries
Whether you want sound with elegant precision or powerful volume, the 2018 RLX's available Krell® premium sound system features an arsenal of 14 loudspeakers. Powered by the same robust, bipolar power transistors used in the flagship Krell® home amplifier, it produces the highest sound quality, perfect for any music genre or listening experience. In addition, it also sports the latest technology with Song by Voice®, which can access your smartphone's music library using voice commands, and the Note Function Music-Reminder, which stores SiriusXM® song information and 10-second samples for easy recall later.
2) Access content on any device with Bluetooth®​ or USB connectivity
Quantity has a quality all its own, and accessing endless music and podcasts is easy with the 2018 RLX. You can easily enjoy content on your smartphone or tablet using the standard Bluetooth® HandsFreeLink® system or USB connection, or sync your device to stream more than 30 million songs available on Pandora®, Spotify, Apple Music, or any other streaming service. If talk "radio" is more your style, you can stream thousands of podcasts covering a variety of subjects from the latest political discourse to hot celebrity gossip.
3) Explore more with AcuraLink®
Thanks to Acura's standard AcuraLink® system, you can access real-time traffic updates, receive alerts when faster detours are available, and even receive personal assistance from a live AcuraLink® concierge agent. In addition, AcuraLink® gives you access to in-vehicle apps, including Trip Advisor, Facebook, and Twitter, all accessible through a high resolution, full VGA, 8-inch touchscreen infotainment hub right on your dashboard or paired smartphone.
---
To find out more about the 2018 Acura RLX or to experience the infotainment features of any model in the Acura lineup for yourself, don't hesitate to call, contact us online, or visit us in person at 3506 Ft. Meade Rd Laurel, Laurel, MD 20724 today.
Image Credit: Acura