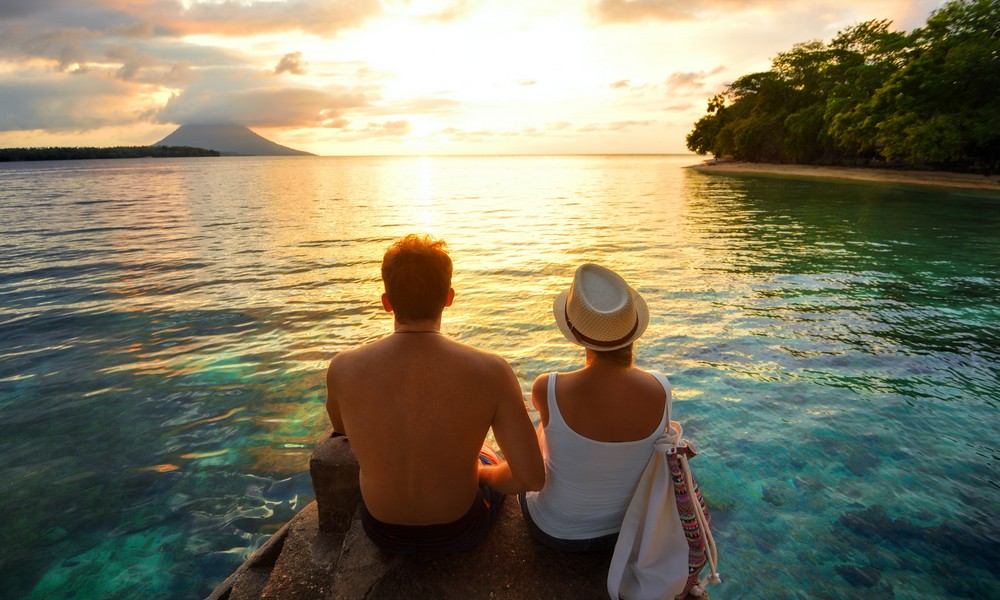 Your luxury vacation should look like an adventure plucked from a movie. Whether you want to roam somewhere completely unexpected or join an all-inclusive tour somewhere well-known, the expeditions on our list of the world's most luxurious, exclusive travel experiences are sure to provide you with the level of comfort and excitement you crave—and deserve.
Location: The southern coast of Sri Lanka
Join Natural World Safaris on a 9-day excursion in the beautiful Weligama Bay, on the southern coast of Sri Lanka. You'll spend your days swimming alongside the gentle giants with a small team of professional local researchers and world-renowned videographer and photographer Patrick Dykstra, who is there to document your experience. In the evenings, indulge in a tropical drink on the patio of the Weligama Bay Resort, before turning in for the night. Limited to just four guests, this exclusive safari allows you to experience the magnificence of the blue whales from a unique perspective. It's truly an opportunity like no other!
Track Gorillas in the Wilds of Uganda
Location: Various parts of Uganda
For 10 days, your private driver/guide from Mahlatini Luxury Travel Specialists' will lead you on a trip you'll never forget. The Uganda Gorillas, Chimpanzees and Big Game Safari will give you a personalized look into the lives of some of the most evasive and breathtaking creatures in the world. You'll dine and sleep in some of the best lodges and camps in the country—but don't worry, for those adventure enthusiasts out there, the few nights you'll spend "glamping" in a safari tent will provide you with the degree of excitement you desire.
Control the Fountains at the Hyde Bellagio
Location: Las Vegas, Nevada
If you're looking for something with prestige as well as luxury, then you're sure to enjoy controlling the famous fountains at the Hyde Bellagio nightclub in Las Vegas. As a guest to the club, you can sign up for a package that seats you center stage on the Bellagio's patio with a 30-liter bottle of fine champagne, a list of songs, and a pushable red button. You'll then be able to pick the songs you'd like the fountains to dance to, press the button, and then kick off the display. Sit back, sip your champagne, and enjoy the show.
Location: Galápagos Islands, Ecuador
Passengers aboard Silversea's® Galápagos Expedition cruise will receive a 7-day adventure of a lifetime! Snorkel with sea lions, hike along lava tunnels, exclusively explore the more remote islands, and peruse a library of unique maps, charts, and atlases provided by the Royal Geographical Society. And even though you're on a boat, you needn't worry about cramped spaces—spacious, comfortable rooms featuring down duvets, Italian linens, and marble bathrooms come standard.
---
No matter which of these exciting travel experiences you choose, you're sure to have a trip to remember. Happy travels!