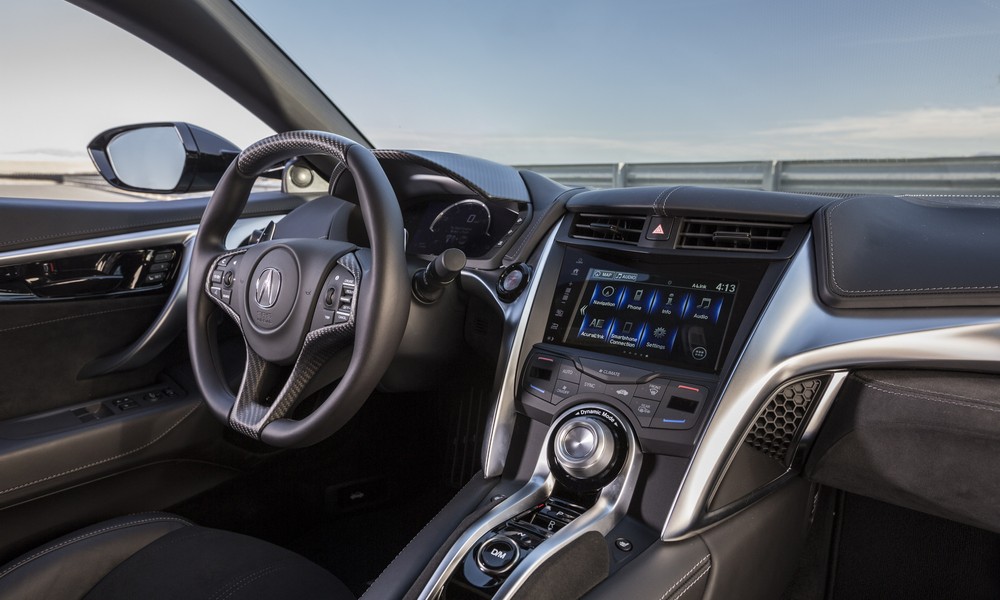 Acura NSX drivers expect the best. (After all, just look at what they're driving.) As can be expected from a vehicle with a 500-hp engine capable of delivering 406 lb-ft of torque, saying the NSX is "fun to drive" would be putting it mildly.
But more than a mind-blowing driving experience, the NSX also offers an outstanding entertainment experience, allowing owners to further enhance their drive with the utmost in entertainment features. Tischer Acura has the details on some of our favorite ones for you here.
The control center
Thanks to a high-resolution, 7-inch touchscreen, both the driver and the front passenger will have access to everything the NSX has to offer in terms of entertainment. Through gestures familiar to anyone acquainted with a smartphone or tablet, you can pinch, swipe, or tap on the display to control your music, navigation, texts, and more.
All devices welcome
Acura knows you love your personal devices and apps, which is why the NSX offers so many ways for you to connect to them, whether that's through Apple CarPlay™, Android Auto™, Bluetooth©, two USB ports, an aux jack, or even the automaker's very own AcuraLink® system.
Thanks to this myriad of connectivity options, you can rest assured that you can use your devices to access navigation, play your favorite music, receive texts, and almost anything else you can imagine—all while keeping your eyes safely on the road.
Turn up the volume
Every Acura NSX comes standard with a 290-watt Acura Premium Audio System with eight speakers, as well as a feature we find especially helpful—Speed-Sensitive Volume Control (SVC).
We've all experienced those moments when increased road noise (usually due to increased road speed) forces you to adjust the radio volume to compensate. What makes SVC so useful is that it automatically adjusts volume based on how fast you're traveling so you don't have to. Even better, SVC only turns on when you want it to, so you don't need to worry about your music being adjusted without your permission.
---
There's plenty more to love about the Acura NSX, though you really need to see it for yourself to truly appreciate all that it has to offer. To learn more about the incredibly stylish and feature-rich vehicle (or to take one for a test drive), don't hesitate to call, contact us online, or visit us at 3506 Ft. Meade Rd Laurel, Laurel, MD 20724 today.
Image Credit: Acura